Please use messages for non-urgent communications only.
If this is an emergency, please call 911.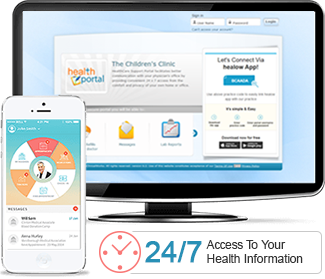 Patient Portal is a secure, convenience, and easy-to-use website that gives you round-the-clock access to your health information. View labs, medications, and immunization records. Get reminders. Exchange messages with your doctor. Stay informed and take charge of your health!

Here's what you can do with our Patient Portal
View Lab Results

Send and receive messages

Access Health Records

Request Appointments

Coming Soon... Get Statement and Receipts

View Visit Summary
Set up healow smartphone app in four easy steps
Step 1: Download the healow app from App Store (iPhone) or Google Play (Android Phone)
Step 2: Seach for our practice by entering this unique code on the headlow app – BHJBDA
Step 3: Enter your portal username and password to log in.
Step 4: Set up your PIN to securly access your health record.