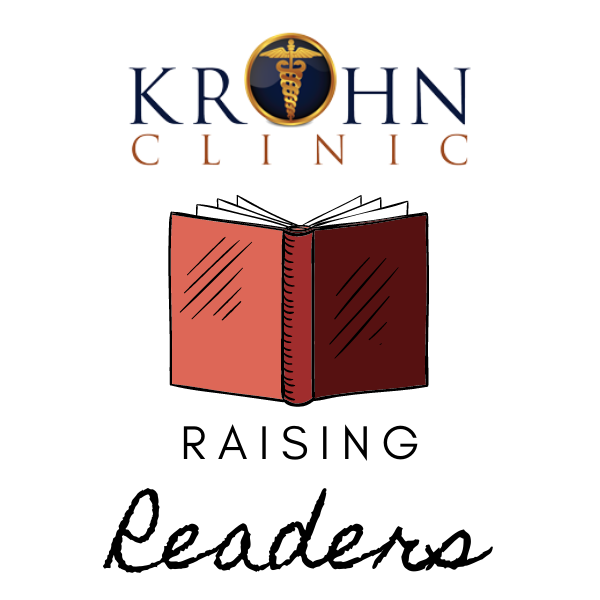 Hi Everyone!
We are incredibly excited to roll out our Krohn Clinic Raising Readers program!
Why?
Literacy studies have shown that reading out loud with family members on a regular basis, preferably daily, leads to increased vocabulary, improved performance in school, and closer bonding with family members. It can also help with development of fine and gross motor skills. And, frankly, it's just fun to read with the little ones in our lives!
Studies that look at the connection between poverty, literacy and later performance in life have shown that up to 60% of low income households have NO children's books in their homes which then equates to lower literacy levels. Jackson County is one of the poorest counties in Wisconsin (58th out of 72) with 17% of our county's children living below the poverty line. As a clinic, we have the opportunity to make a big impact on literacy in addition to the impact we are already having health in our communities!
What?
Here are the details of our new literacy program in a nutshell:
 At each well child visit from age 6 months through age 5 (6 months, 9 months, 12 months, 15 months, 18 months, 24 months, 30 months, 3 years, 4 years, 5 years), children will receive a book from us! By the time they reach school age, our pediatric patients will have a library of 10 books to read out loud with family members.